Greetings from Dyersville!
Thank goodness for warmer weather! It's that busy time of the year in Northeast Iowa. All the farmers are in the field putting down anhydrous and getting corn in the ground. That means it's time to also get my garden in shape and start some work around the yard. April is when we get to pull everything out of our shed that we've stored over the winter. My wife found a new lawn ornament for this year. I've always wanted a Bigfoot sign or statue and now we have one. Now we have to find just the right spot for it. Maybe it will keep the deer away from my apple tree, but I doubt it.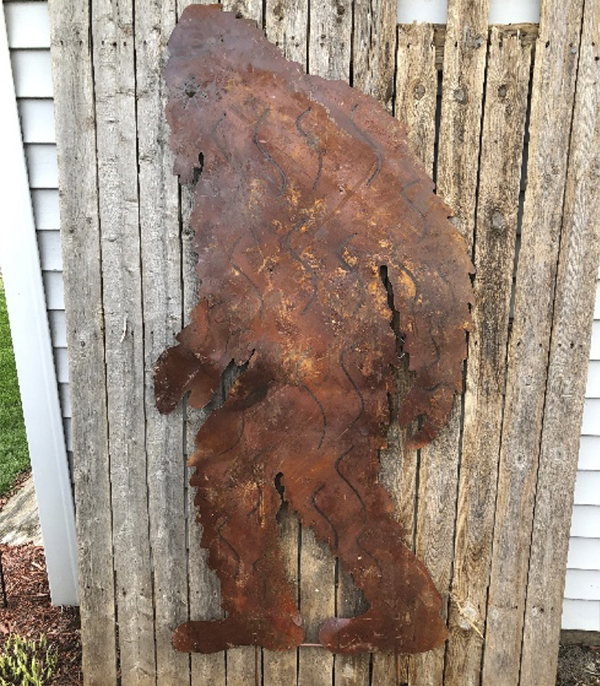 Before we get into new product, we're continuing our series of introducing you to members of our team here in Dyersville that make all of this happen. This time we're highlighting two of our graphic designers, Carolyn Danner-Walls and Sarah Stephen-Hosch
Hello! My name is Carolyn Danner-Walls and I am a graphics manager for the ERTL OEM replica product lines. I was raised in the town of Carroll in Western Iowa (go Kuemper Knights!) and graduated from Grand View University in Des Moines with a degree in graphic design.
I have two grown sons, two grandsons and two step-grandchildren that I try to see as often as possible. My boyfriend Paul and I like to stay busy traveling and seeing new things. We are huge National Park fans and try to get to at least one or two a year. A few years ago we even rode the mules to the bottom of the Grand Canyon!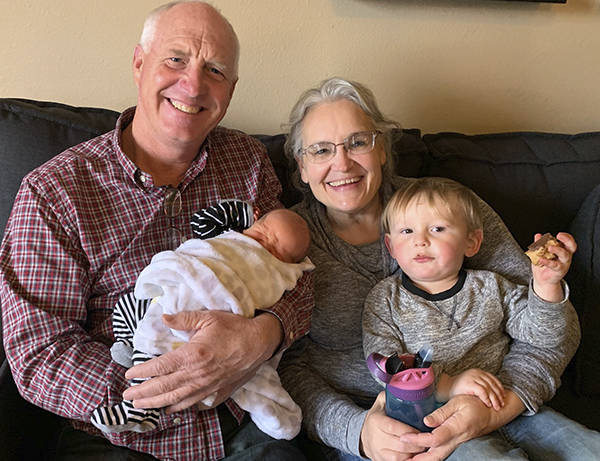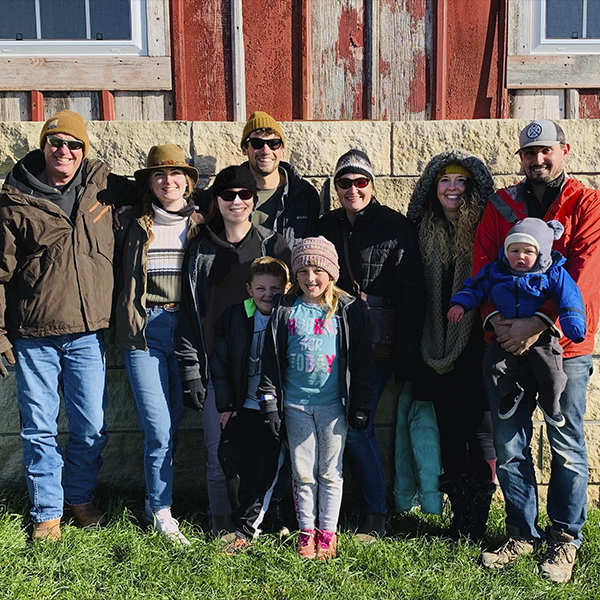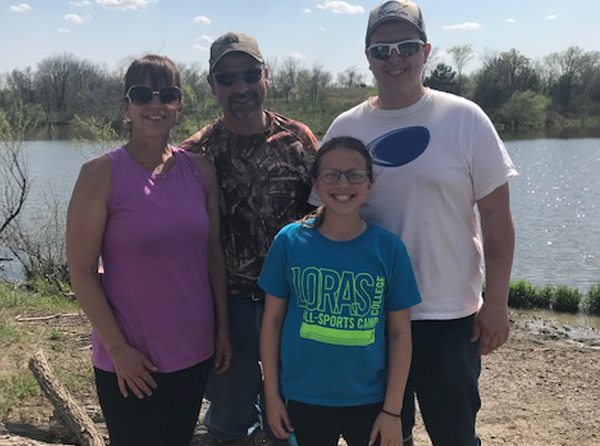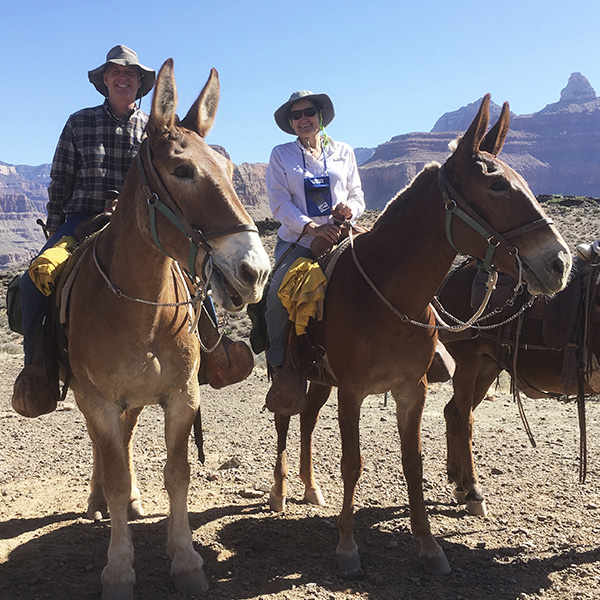 My favorite part of designing the replics product packaging is getting compliments about our products and when the collectors talk about their parents or grandparents having the same tractor. I'm always amazed at the variety of tractors and implements out there. I still learn something every day. Thank goodness Pat and Bill can always answer my questions!
I started with the company right out of college as a graphic designer for the custom imprint team, working on die-cast banks and switched to the AG team several years later. Here I am 32 years later still creating deco and packages for our replicas!
Hello ERTL Fans! I'm Sarah Steffen-Hosch, senior graphics manager. I've been with Bill and the team since 2005. I manage the Ag team's "toy" graphics: packaging, deco, image library and more. I enjoy what I do and love the people I work with. I consider them my second family.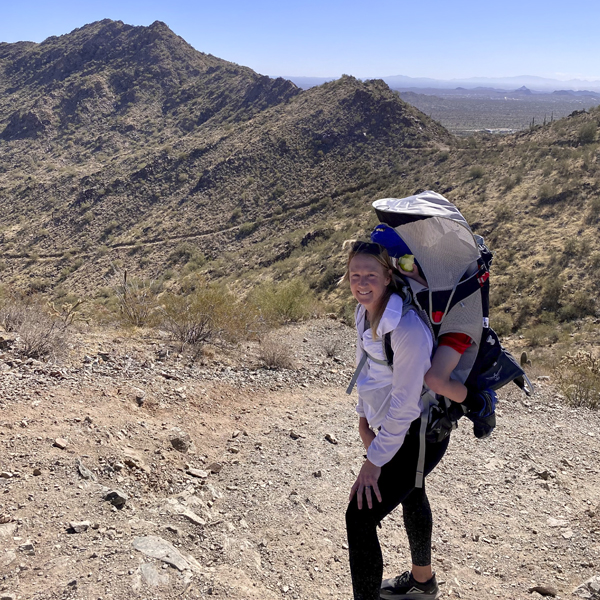 I grew up outside Dyersville, in the small town of Luxemburg. ERTL has always been a part of my life. My mother worked at ERTL when I was born, and my brother collected farm toys. My siblings and I spent countless hours playing with ERTL in the big sandbox in our yard. Here's one of the toys my sons still play with!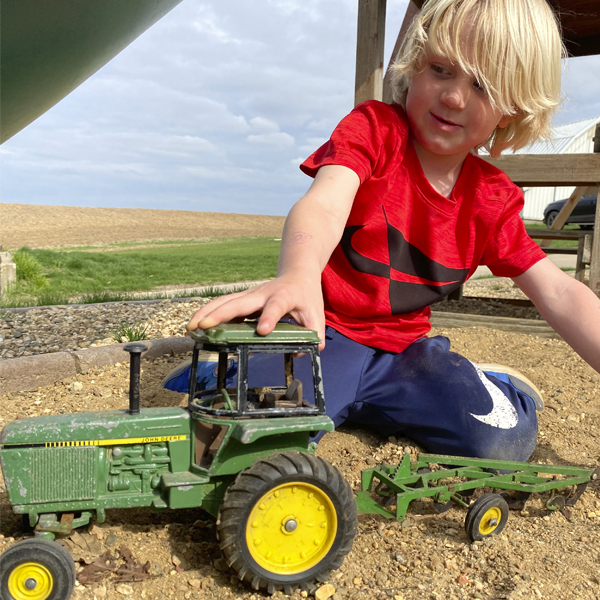 After high school, I decided to pursue a degree in graphic design at the University of Iowa. I also accepted a scholarship to run on the women's track & field team. For the tracksters out there, I ran the 100m and 400m hurdles as well as the 4x400. I graduated in 2003 with a bachelor's degree in art and journalism and a school record in the 4x400.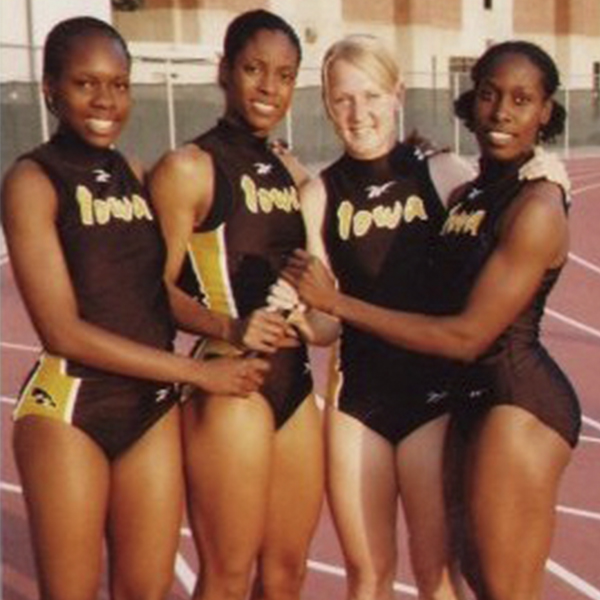 2005 was a big year. I started working at RC2 (ERTL) and also moved in with my future husband. Fast forward 16 years, my husband and I now reside in the country next to his families crop farm, own a decorative concrete business and have 2 sons, ages 8 and 5. We love spending time outdoors, Gator and 4-wheeler rides and catching crawfish in the creek. Boating in the summer and snowboarding in the winter. I also still run for recreation and completed my first full marathon in 2019.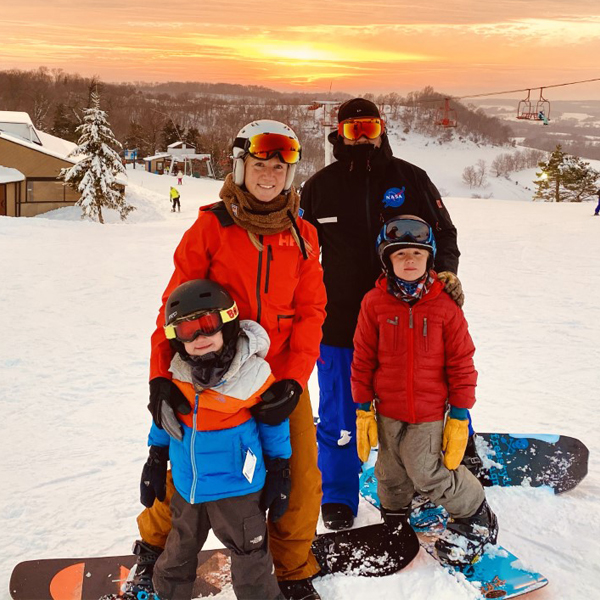 My FAVORITE thing to do for work? Photoshoots. I love being on set and witnessing the joy our products bring to children. Reviewing, editing and using the images from the shoots is the icing on the cake. It warms my heart to see all the smiles over and over again.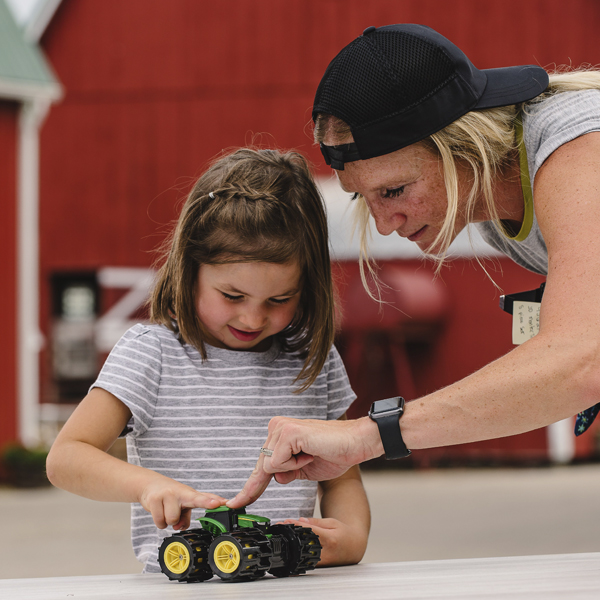 Happy Collecting!
Sarah
Alright folks, back to farm toy news!
I have some exciting news!! We will have our product showroom open for the Summer Farm Toy Show the first weekend in June. We look forward to showing you our latest models. We will also display the tool from the combine that I used the grinder to destroy in one of my videos. Many of you have never seen a tool in person. This would be a good chance to check it out and ask any questions you have. Our Showroom is located in the TOMY building. We encourage you to check out the store during your visit to the showroom! Our hours will be posted on the ERTL Facebook and Instagram pages.
We have a new product flyer coming out for John Deere. First up are two items that celebrate anniversaries. 1971 was a big year for John Deere as they introduced both the 4320 and the 4620 tractors. To celebrate both tractors we're offering a 1:64 set (Stock # 45786OTP) that includes both of these tractors with dual rear wheels, cab and FWA. We will also include 500 gold painted sets randomly inserted into the production run. In addition, we're also offering a 1:16 scale 4620 tractor (Stock # 45785OTP) featuring a ROPS with canopy, FWA and wide single tires. Both of these tractors featured the 404 engine used in the 4020, but with turbochargers. The 4620 even featured an intake manifold intercooler to give it even greater power. It achieved 135 PTO horsepower, quite an increase from the 4520 it replaced. Both of these tractors only stayed in the line for a couple of years until they were replaced by the "30" series. Check out our "Catalogs and Flyers" section on our Ertl website to see the latest releases.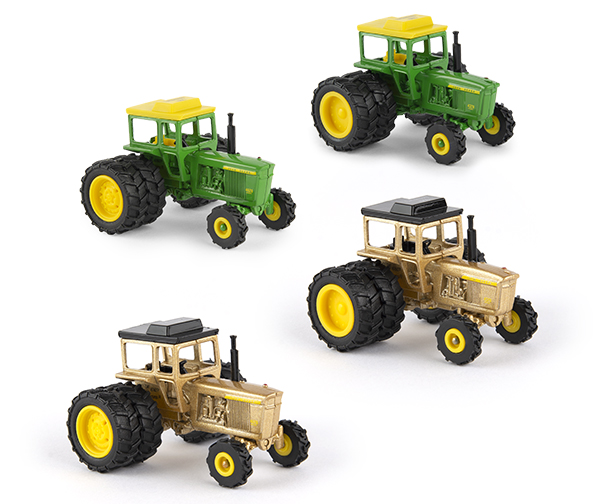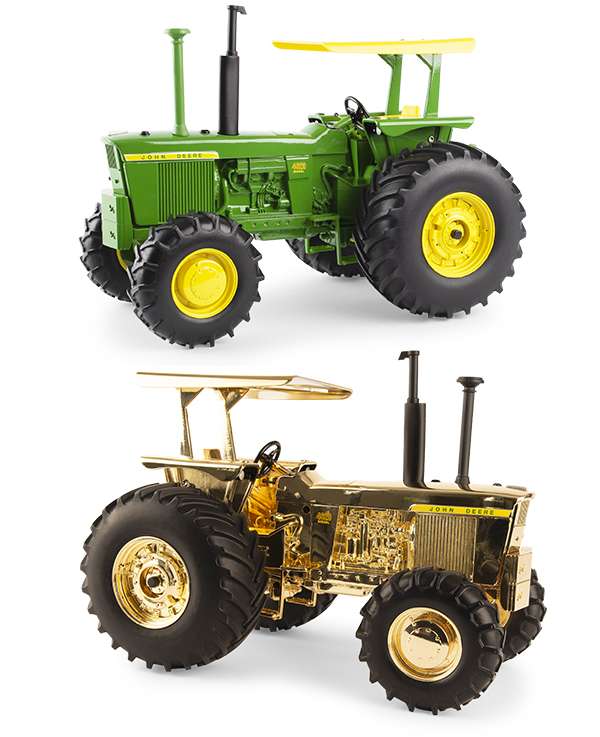 We also have two additional "Prestige" models to discuss. First is a 1:64 set which includes our 4450 tractor and a vintage 7200 planter. (Stock # 45799) Also we're now offering a John Deere 2020 tractor with rear blade and tire chains. (Stock # 45782). Both of these units include tooling we are leasing from Spec Cast. Dave Bell, who owns Spec Cast, worked at the Ertl Company for many years before leaving and eventually owning Spec Cast. We have additional models planned for later in 2021 as well.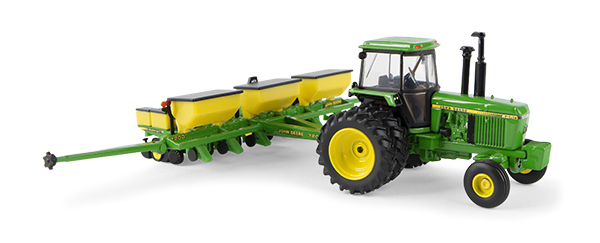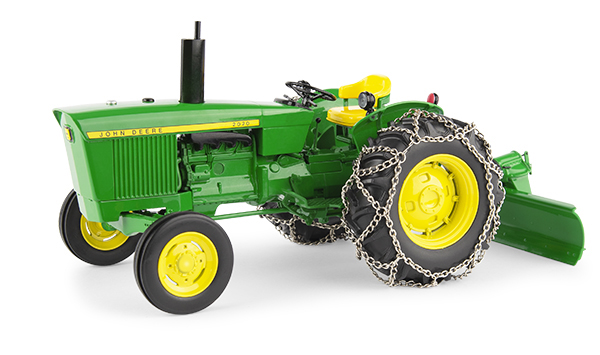 We're also happy to announce that we're tooling a 1:64 Claas Xerion tractor for the National Farm Toy Museum (Stock # 16413OTP). This detailed model will include a pivoting cab and steerable axles. This is an exclusive unit for the NFTM. Please contact them directly for more information.
Lastly, I also wanted to give you a quick update on the Prestige Select #2 item, the John Deere WA-17 and WA-14 tractors (Stock # 45999OTP). Over 5,000 units have already been ordered, but I think orders will go even higher after this announcement. We have a little surprise for everyone. In addition to everything we've already announced, we will also include a matching die-cast 1:64 tractor with each of the 1:16 models. The consumer flyer for this can be found here: 45999OTP_Consumer_APRIL.pdf (tomy.com) If you haven't already placed your order with your local John Deere, and you're a 1:64 scale fan, here's your opportunity. More info to come.
In my next blog we'll feature the farm show units, introduce additional new items coming out in 2021, and provide more information on our Summer Farm Toy Show display.
Until next time,
Bill