ERTL Farm Toy Updates!
Greetings from Dyersville!
It definitely feels like Fall here. The combines are busy in the fields and the weather has been cooperating. My wife and I have spent some time in the garden last month. We dug our potatoes as well as picked pumpkins.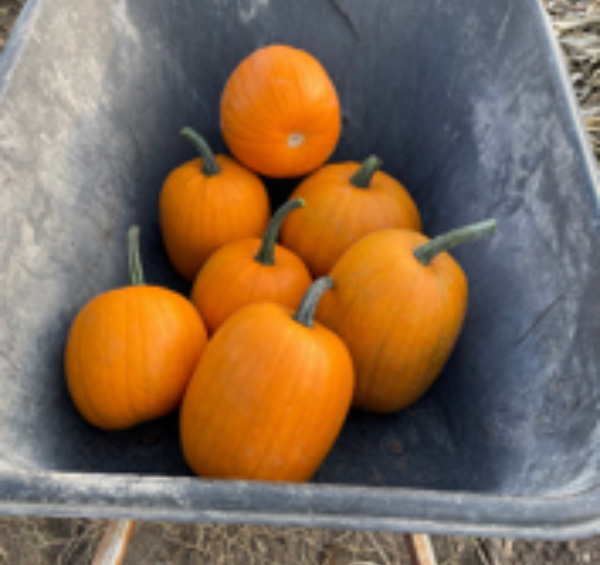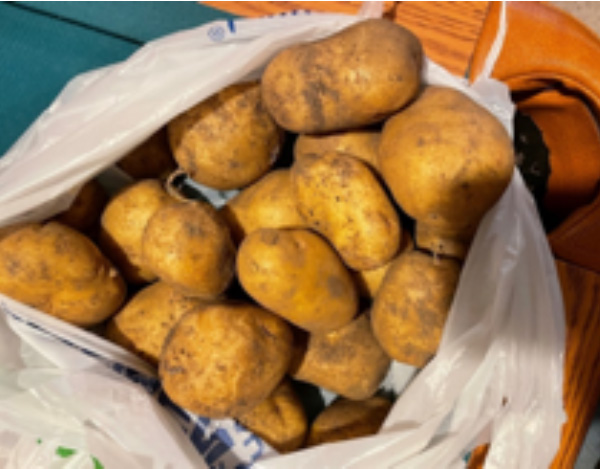 I would have to say that I enjoy growing pumpkins and potatoes. They don't require a lot of work, other than making sure the bugs don't get too bad. The pumpkin vines will really take over if you let them. This year I planted my cucumber and pumpkin vines too close together. It's not much fun trying to find cucumbers underneath the pumpkin vines. I need my granddaughter here to help me find them.
Before we get into new product, we are continuing our series of introducing you to members of our team here in Dyersville that make all of this happen. This time we're highlighting two of our team members. Michelle Wolf, Marketing Communications Specialist and Kim Olberding, from our Model Shop.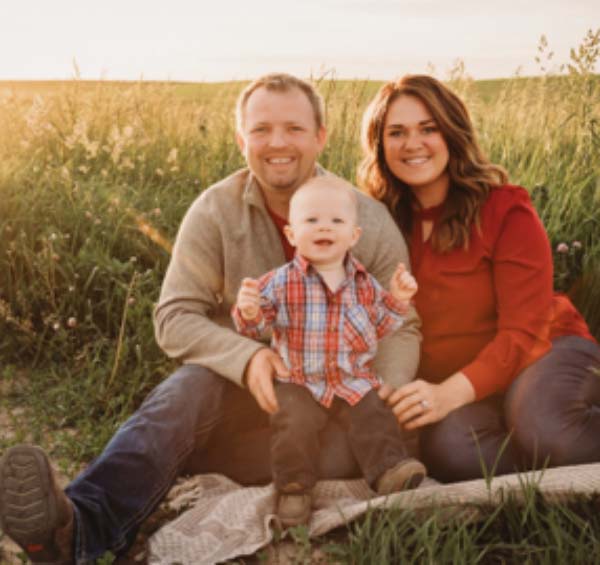 Have you ever bought something and it ended up being a life changing purchase? Maybe it was a specific tool that just made the job easier or a property that you've raised your family on and dedicated your life to. Well, for me it was a cow. Yep, you read that right, I bought a cow and it changed my life. I moved from Ohio to Iowa, married the love of my life and we are now living out our hopes and dreams on our little farm with our one-year-old son and it all started when I bought a cow. Let me explain.
Hi, I'm Michelle Wolf, Marketing Communications Specialist for the Ag and Vehicle Team. I grew up on a dairy cattle farm and grain farm in central Ohio. Growing up, I exhibited Ayrshire dairy cattle, fluffy market steers and some pretty nice lambs at county state and national shows. After my years of 4-H and FFA came to an end, I wasn't quite ready to give it all up, so my younger sister and I invested in some really nice Ayrshire dairy cow genetics to continue showing dairy cattle at the next level of competition. Well, I bought an Ayrshire cow from a guy in Iowa who I'm convinced had some seller's remorse, and now he got the cow back and the girl! This guy happens to now be my husband, Kurt. We got married in 2018 and welcomed our little boy, Cooper, into the world in July, 2020. Now Cooper is as obsessed with farming, tractors and cows as his parents, grandparents, and great grandparents. We spend most evenings in the barn doing chores and getting our cows ready for cow shows. Most recently we exhibited at the World Dairy Expo and had great success! We gifted our son with a few Ayrshire heifers of his own and he, too, is having some success and winning some medals and trophies! Showing cows to us is a passion and obsession. I'm sure some of you have a passion that has turned into a slight obsession!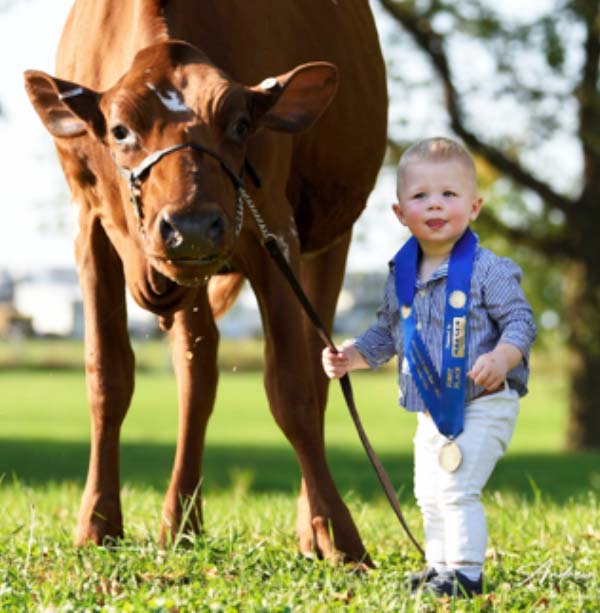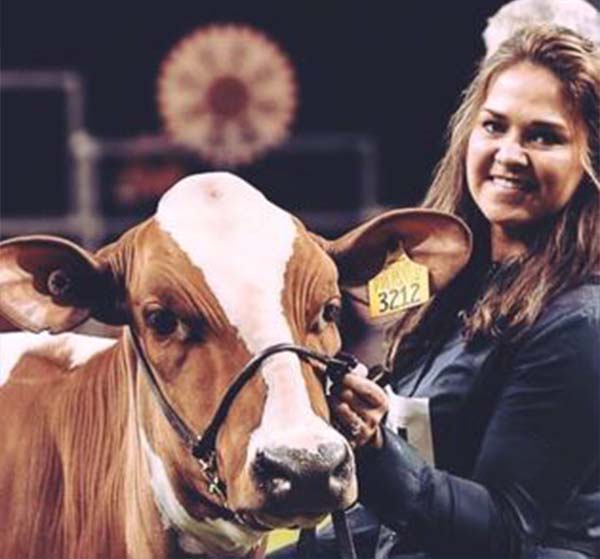 I'm usually the person making the social media posts on Facebook, Instagram, TikTok and YouTube and chatting with you all via messages. Occasionally you'll catch me on a Facebook Live for ERTL Farm Toys. I've worked for TOMY International for almost 5 years. I graduated from The Ohio State University with a degree in Agriculture Communications and—needless to say—I just absolutely love talking about farming. I know the agriculture industry: I live it and I love it! I enjoy the passion that you all have for farm toys and I know the team at TOMY International—especially the ERTL brand team—shares that passion with you. We love farming and farm toys!
Currently, my house is full of farm toys and I wouldn't have it any other way! My family in Ohio are John Deere fans, but my in-laws are New Holland and Allis-Chalmers. I'm a big supporter of all the licenses that make the ERTL brand the best in the industry!
I hope you all continue to message the ERTL pages on social media so we can chat about farm toys and I enjoy chatting with many of you at the Farm Toy Shows!
Happy Collecting,
Michelle Wolf
Hello, my name is Kim Olberding. I grew up in Dyersville, Iowa and still live here today. In fact, the land that the ERTL factory was built on was owned by my grandfather.
I have been married to my wife Donna for 37 years. We have 3 children. Our son Nick and his wife Amanda have a daughter named Hope and they are expecting their second child in March. They live in Manchester, Iowa. Our daughter Kristi and her husband Scott live in Austin, Texas, and our daughter Kalli and her husband Owen have a son named Alfie and they live in Adel, Iowa.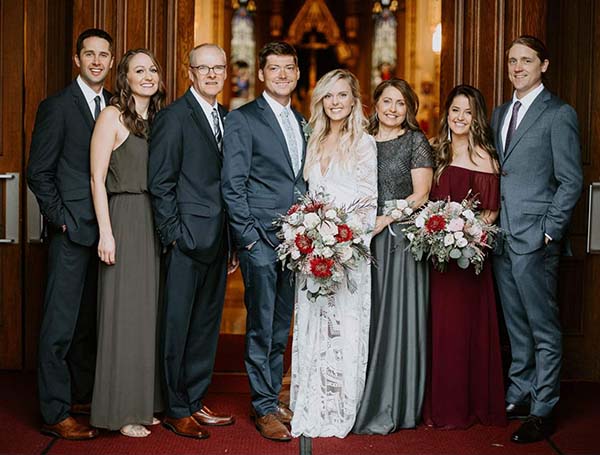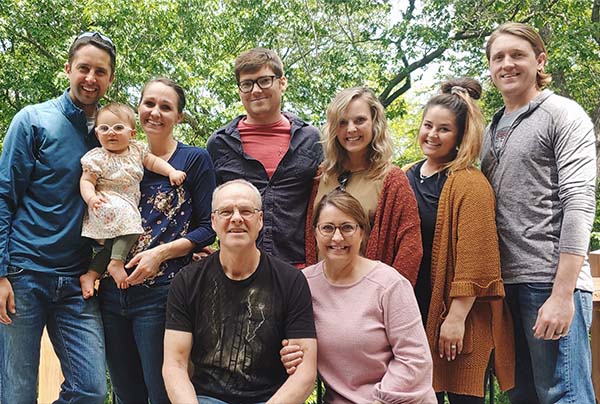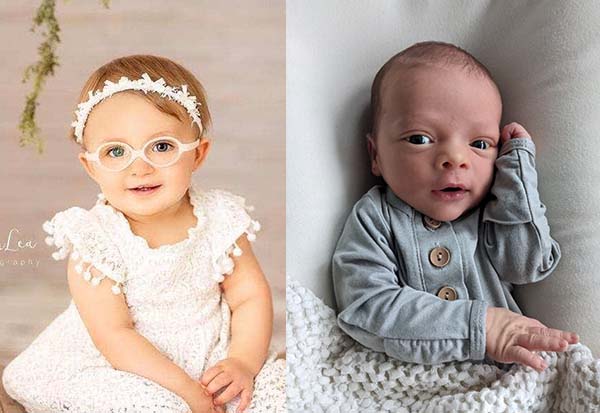 My hobbies include outdoor sports such as biking and cross country skiing, wood carving and building traditional archery equipment for hunting.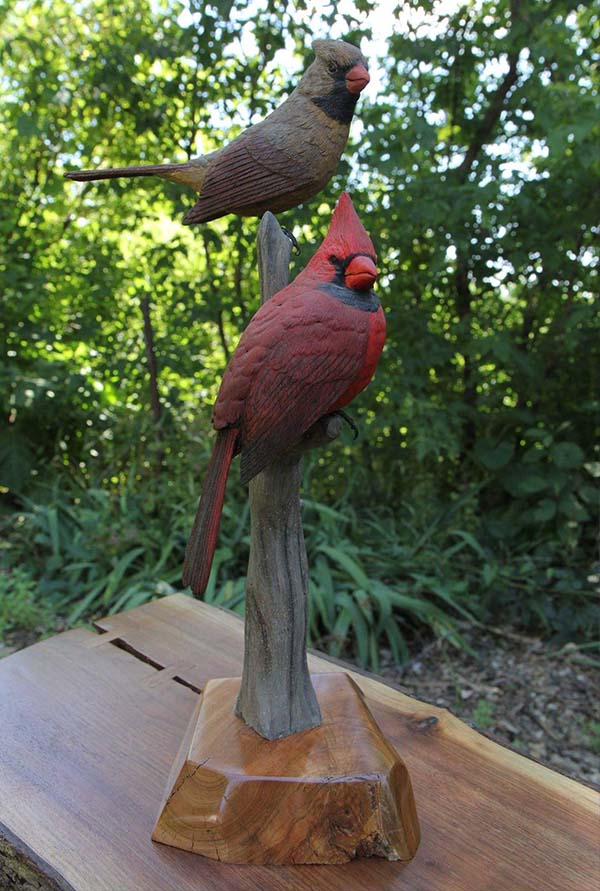 My first job at the age of 13 was at a local dairy jumping in and out of the milk truck delivering fresh bottled milk door to door. Do you remember the milk boxes on everyone's porches? My next career choice was working in construction and then cabinet making. I still enjoy cabinet making as a hobby. I just completed my son's new kitchen cabinets last month.
In 1984 I started working for ERTL as a model maker. At the time there were 6 employees in the model shop. I bet you're wondering, what does a model maker do? When I first started working for the company, the designers would take pictures and measurements then draw a design to scale what they want. The model maker received the drawing and made the first model of the piece. That first model would get cast then on to the tooling stage. Today most of our models are made overseas, but once we receive a model I'm here to make any changes that the team would like to see. We can expedite changes and approvals this way. Other responsibilities of my job entail vacuum forming, rubber molds, castings, sculpting, and building prototypes and displays for the toy shows.
There have been quite a few changes in the way we design toys over the years, but one thing that hasn't changed is the great people that I get to work with.
Thanks for being a fan of the brand!
Kim Olberding
Back to farm toys…
We recently added two new flyers to our website that showcase new Case IH and New Holland product. You can find these flyers at www.ertl.com under our "Catalogs" heading.
For New Holland we are introducing a new T8.410 pedal tractor featuring the "Blue Power" paint scheme (Stock # 13967). In addition, we have two new 1:32nd models. The first is T6.180 tractor with a Roll-Belt 560 round baler featuring New Holland's new paint scheme and graphics. This set will also include some randomly inserted "dusty" models. If you ever see tractors and balers in the field, you know they typically are not showroom clean. We tried to make these dusty units look realistic. The second is a 1:32nd T8.435 with PLM Intelligence SmartTrax tractor (Stock # 13944).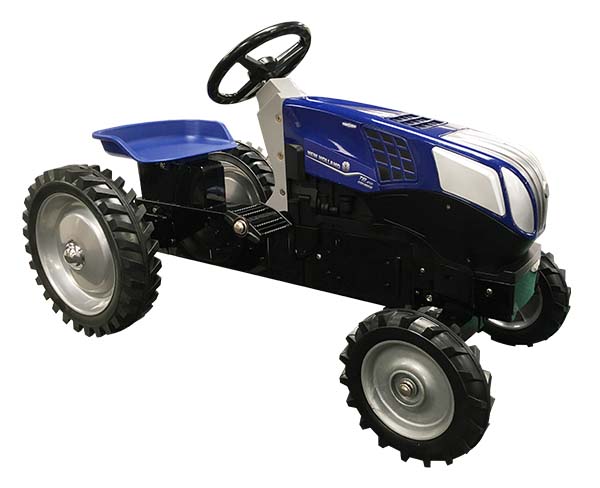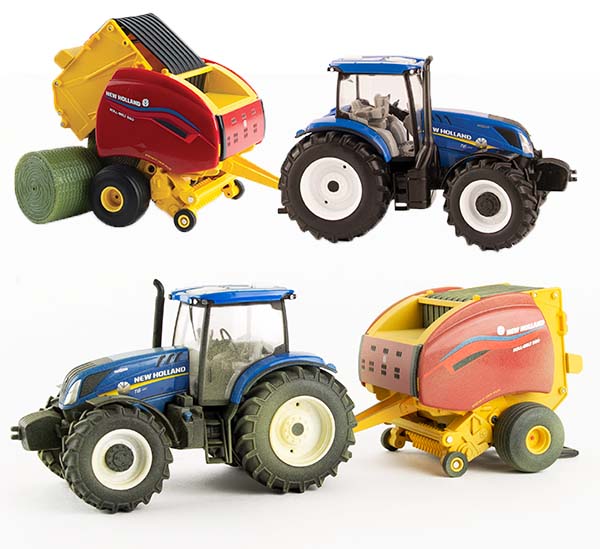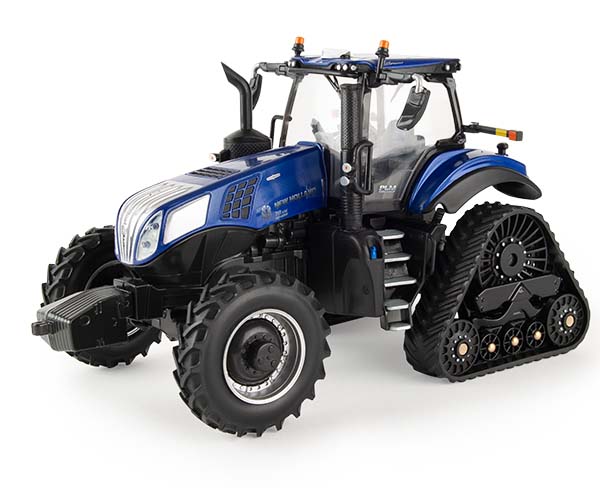 On the Case IH side, we are happy to announce updated 1:16th AFS Connect Steiger and Quadtrac tractors. These tractors include new interior, air cleaner stack, GPS dome, and the new "Tri-stripe" graphics and paint scheme. Models include the 620 Steiger wheeled (Stock # 44239) and the Quadtrac 25th Anniversary model (Stock # 44256). The Quadtrac model includes 250 "chase" units painted in all silver. Last, but not least, we also have a 1:32nd Case International 4894 tractor (Stock # 44273) that is coming out later this year.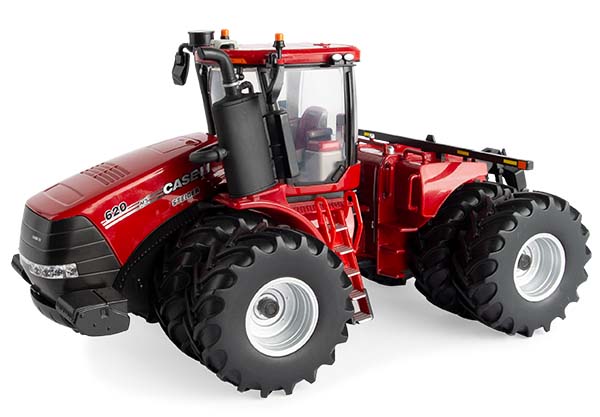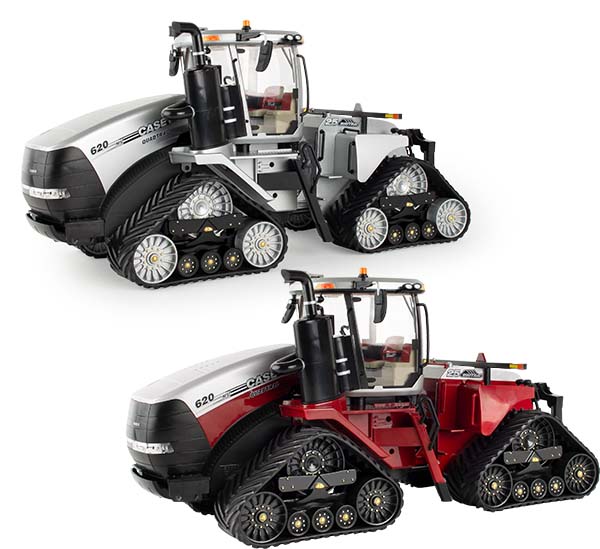 Product slowly continues to arrive in Dyersville. Two of the latest models are the 1:16th John Deere 4620 50th Anniversary Tractor (45785OTP), and the Two Cylinder Club John Deere 4440 High Crop (16415OTP). As we gear up for the National Farm Toy Show on November 5-7 keep watching our Facebook site. We'll announce a Facebook Live for you to get a first glance at our showroom. We'll also have some big announcements concerning new product from multiple brands, including Allis Chalmers, John Deere and others.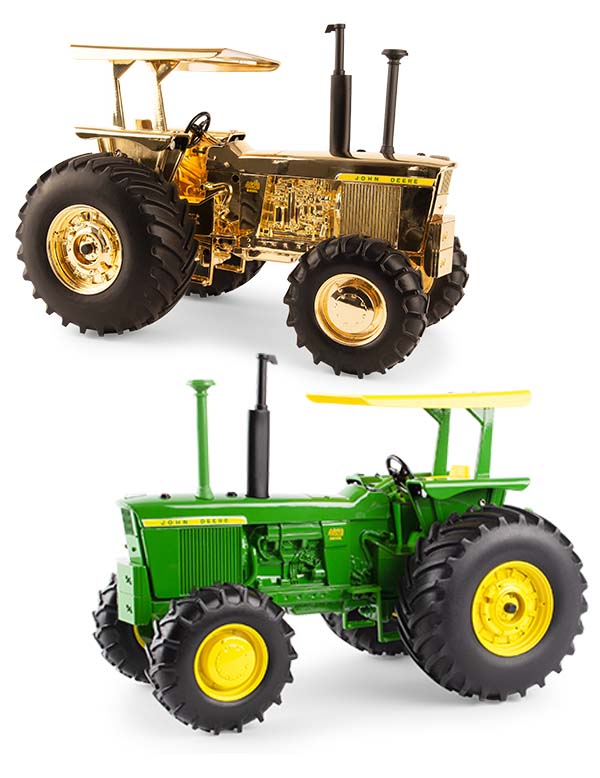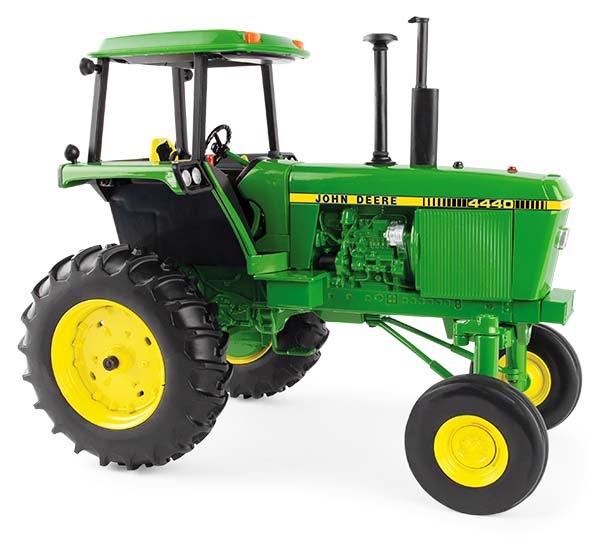 Our John Deere 2022 catalog will also be released in early November. It is available as a pdf on our website, www.ertl.com .
Until next time,
Bill